Bespoke front door designs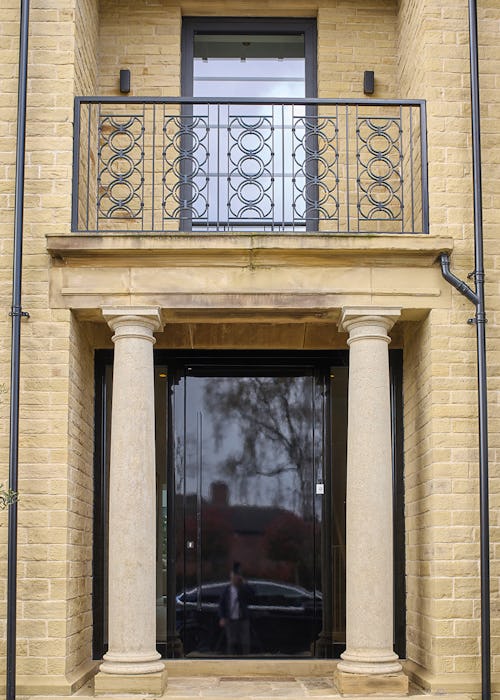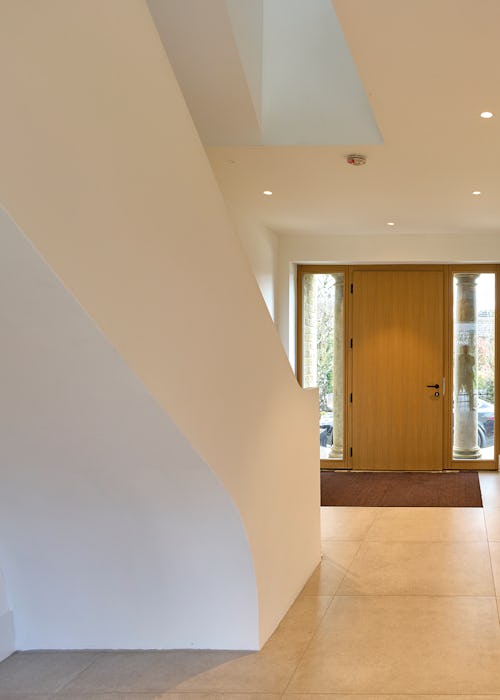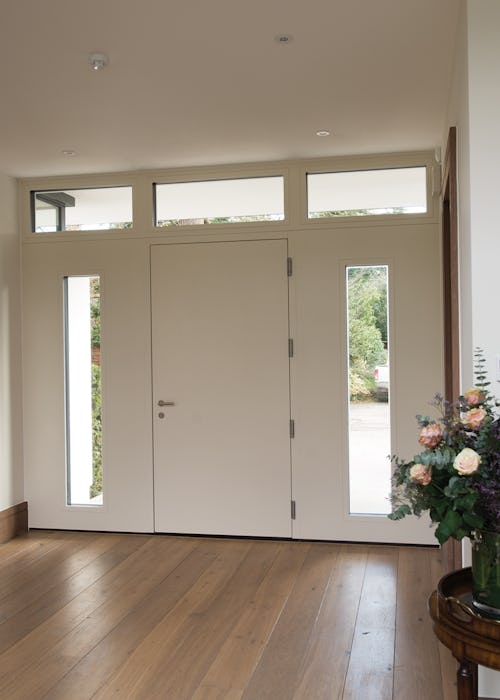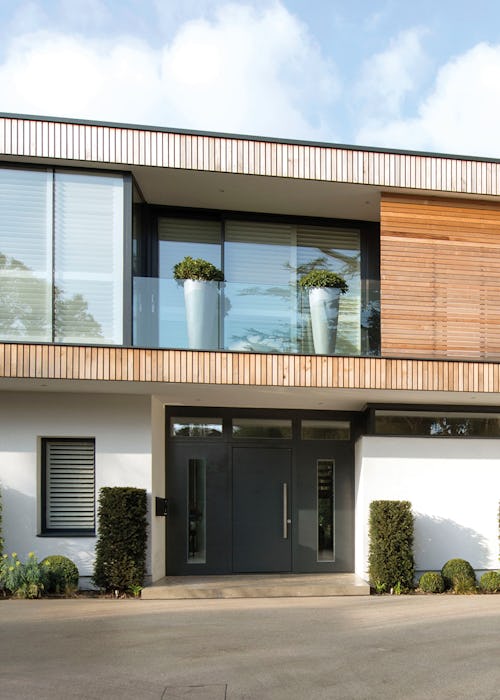 Doors designed by you
Whether you have an unconventional space to navigate or are looking for a one-of-a-kind look to compliment your exterior, our bespoke front door design service allows you to let your imagination run wild and create something extraordinary.
We manufacture each door specifically for your desires, closely communicating with you during the design phase to ensure the perfect addition to your home. From dramatic, oversized entrance doors, to front doors with glazed surrounds, we listen to your dream intently before providing a reality. If you send us a bespoke design, we will offer advice and work with you to bring it life.
Why Deuren is technically superior
Our front doors are made to measure. Our expert craftsmen ensure the highest quality product comes out of our UK factory so that you know they will slot in perfectly at your home. Deuren contemporary front doors couple ease of use with outstanding design.
Engineered timber for longevity
Entrance doors must be capable of withstanding severe temperature and humidity differentials between the inside and outside of the door leaf. Deuren doors are rigorously tested to avoid warping, shrinking or expanding over time.
A seamless, matching aesthetic
Our internal doors, frames and architraves are each made from the same batch of timber from the same tree, resulting in a beautifully consistent finish. Plus, you can choose any paint hue for each side of the door to ensure it perfectly matches the room it faces.
Exceptional, innovative hardware is standard with every Deuren door. Hinges disappear completely out of view when the door is closed. Handles are so much more than a 'finishing touch', our bar, lever or inset handles leave a lasting impression on visitors.
State-of-the-art technology
Deuren doors can be made to be compatible with home automation systems for easy and convenient access and the highest levels of security. Fingerprint or keypad locking systems are available on many of our designs.  
Highly secure to meet standards
Deuren doors are built to the European equivalent of the PAS 24 enhanced security standard and adhere to classification RC2 and RC3. The whole door – panel, frame and lock – is tested to the classification, providing peace of mind of fully compliant, highest-security doors.
Design-to-installation service
Deuren's comprehensive service begins with initially immersing ourselves in your vision, before constructing the design and surveying measurements. We'll then manufacture your doors and can arrange for mess-free installation at your property.
Read more
Benefits of designing your own doors
Whatever your space restrictions or limits, we can craft our front doors to fit your exterior, working flawlessly in situ and offering a breathtaking addition to your exterior design.
We're a highly experienced group of design, manufacture and installation experts dedicated to giving you the very best for your home.
We can advise on door types to suit your needs, cater to your wildest ideas, and ensure a high security front door so that nothing about your project is left to chance.
Make a real feature of your front doors by specifying them in a design to suit your project.