Technically superior front doors
Our breathtakingly unique front doors are not only designed to enhance kerb appeal – their components feature the latest precision technology to boost functionality and meet the highest security standard. Deuren works with you to reach your vision with premium-quality, bespoke external doors that'll stand the test of time.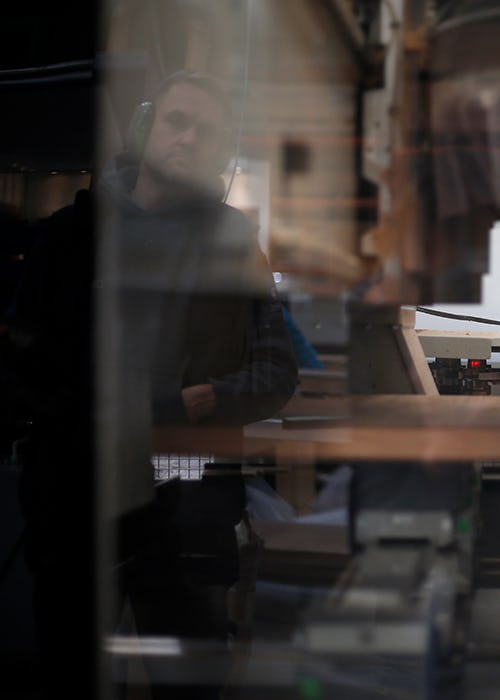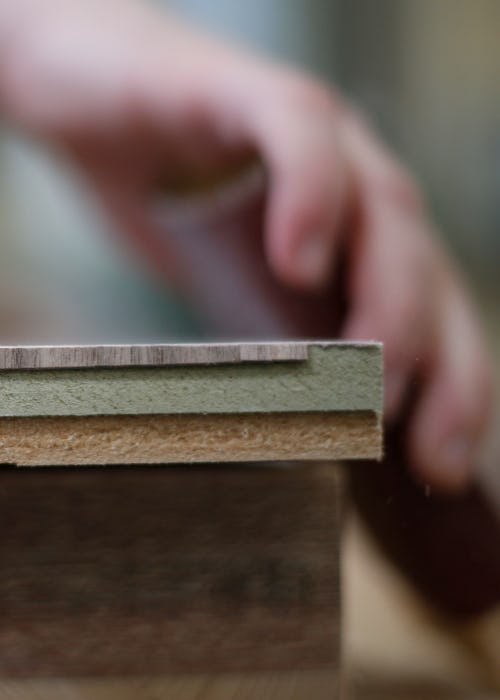 Handcrafted and precision engineered
Any entrance door takes a great deal of strain, year-round. They must withstand severe temperature and humidity differentials between the inside and outside of the door leaf. Deuren uses engineered timber that undergoes rigorous testing. Our external doors are tested to withstand a temperature of 40 degrees Celsius and a difference of 55% in humidity – and this means the prevention of any warping, shrinking or expanding over time.
Every door we manufacture, exudes character and class as standard.
A beautifully unified exterior
Choose to pair your front with a matching garage door for a seamless aesthetic across the exterior of your property.
We can also match the inside of your front door to your interior design. Guaranteed elevated kerb appeal and sophistication that carries through once the door is closed.
Find out more
Doors proud to be made in Britain 
Every Deuren door is manufactured, finished and prepped for installation in our factory, which is situated in Yorkshire. Every aspect of our work is entirely UK-based. That means we can provide an extremely high level of attention to detail and concise quality control as your doors are expertly handcrafted. It also ensures that our (and effectively, your) carbon footprint smaller with every Deuren door order.
Find out more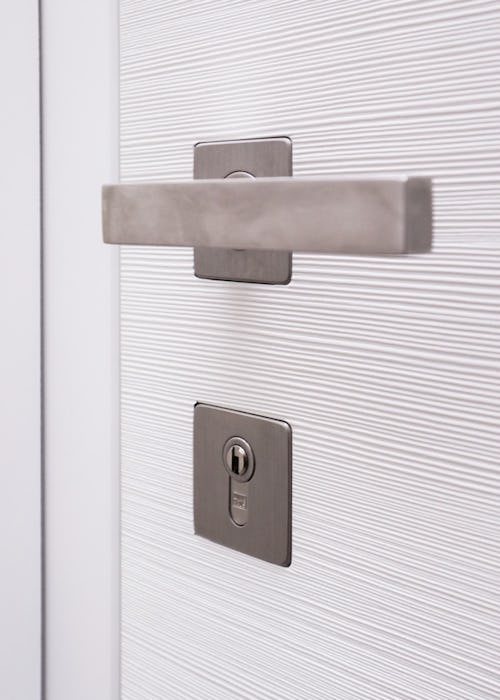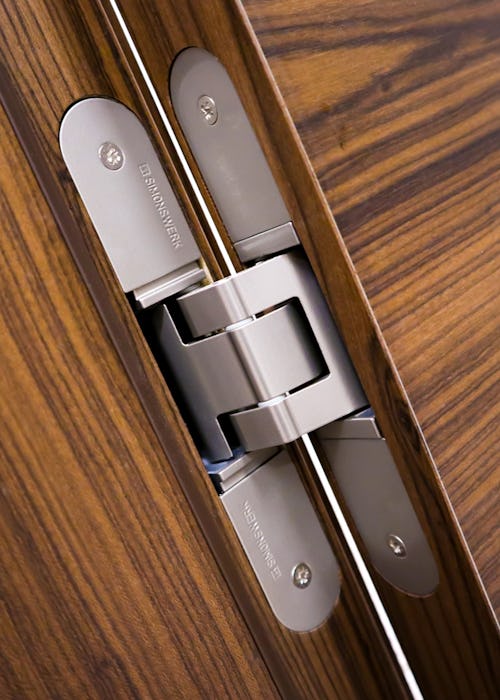 Highest-quality hardware
We deliver on our promise of unrivalled beauty in your entrance door – and while much of that shines through in the aesthetic design, it's also down to exceptional hardware fitted as standard.
Our front doors feature optional Simonswerk 540 concealed hinges, while Winkhause SBD locking is provided and most have zero threshold options.
Make no mistake, your door handles shouldn't be an afterthought. They're the finishing, decorative touch and deserve as much planning as the door leaf. Whether a bar, lever or inset, the right choice in door handle beautifully complements your front door.
Everything's bespoke, allowing you to choose from and almost limitless range of finishes and sizes.
Meeting the highest security standards
Every Deuren front door is designed to help lessen your home's vulnerability to domestic theft, with the panel and frame built to withstand brute force. Our doors are recognised by Secured by Design (SBD) – a police initiative that improves building security – and are built to the requirements of ENV 1627. The whole door – panel, frame and lock – adheres to RC2 and RC3.
Many of our designs can be made to be compatible with home automation systems, removing the need for a key and providing convenient access while maintaining the highest levels of security.  
Design-to-installation service
We handcraft exquisite internal doors made entirely bespoke to your vision and designed cater to how you interact with your home and use the spaces within it. And we work with you every step of the process, from initial talks, in which we'll immerse ourselves in your vision and wish list, through to manufacture and installation.
You're invited to visit our expansive showroom and factory, where you can see our skilled craftsman at work and view a selection of internal doors before talking us through your dream design. The manufacture and finish of your internal door is all completed on-site and we'll then install your pre-hung door set as part of a mess-free process at your home.
Contact the team