internal door Pricing
These prices are just a guide, based on our average order qty of 12, for more information please call us for a full quote on 0800 138 6688 or request a quote. Fitting / Installation available at an additional cost, please call for details.
*Prices correct as of January 2021. Deuren reserves the right to amend these prices at any time.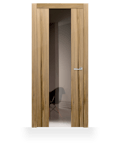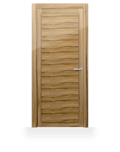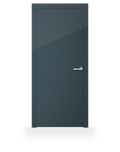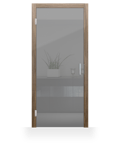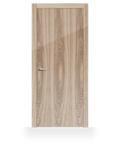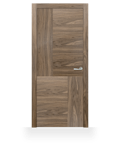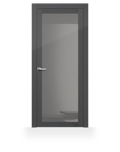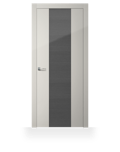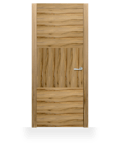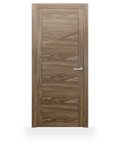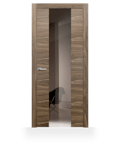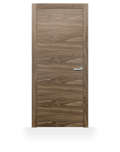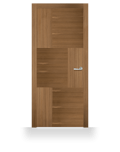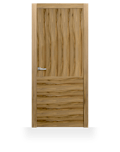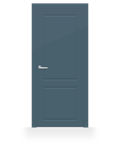 Why Deuren is technically superior
Our internal doors are made to measure. Our expert craftsmen ensure the highest quality product comes out of our UK factory so that you know they will slot in perfectly at your home. Deuren contemporary internal doors couple ease of use with outstanding design.
Every Deuren door is expertly made, finished and prepped for installation in our Yorkshire-based factory. That means you'll benefit from tailored customer care, faster turnaround, a premium-quality product and a lower carbon footprint.
A seamless, matching aesthetic
Our internal doors, frames and architraves are each made from the same batch of timber from the same tree, resulting in a beautifully consistent finish. Plus, you can choose any paint hue for each side of the door to ensure it perfectly matches the room it faces.
Our exquisite door handles are self-sprung and made from stainless steel or cast in solid brass and plated to a finish of your choice. A concealed hinge system, with its precise technology, enables the door to sit completely flush and seamlessly complement the room's design.
A Deuren door's core is made up of multiple layers of hardwood. This improves the stability and performance of the door and ensures it remains resistant to warping due to changes in its surrounding environment. 
Design-to-installation service
Deuren's comprehensive service begins with initially immersing ourselves in your vision, before constructing the design and surveying measurements. We'll then manufacture your doors and can arrange for mess-free installation at your property.
Discounts available
Internal door prices vary depending on the choice of design, finish, size and whether they're a FD30 or FD60 (fire-rated doors).
Discounts are available for an increase in quantity of doors. Contact the team to find out more about discounts on our internal doors.
Contact the team
Front and Garage Door Pricing
See our pricing for front and garage doors, where you can seamlessly match the door style or woods and finishes across different door styles.
Download the brochure
Find out more about our front, internal and garage door ranges. Featuring our most popular designs along with technical specifications, configuration information, our range of woods and finishes, and available accessories, you can pick your perfect new door from the comfort of your own home.