front door
Como 
Configurations
Specifications
Woods & Finishes
Providing striking character, the Como front door design features deep horizontal grooves that create a slat formation. Highest-quality timber and a matched colour on the frame result in a much-loved front door that's at home in a modern property.
Download a brochure
Request a quote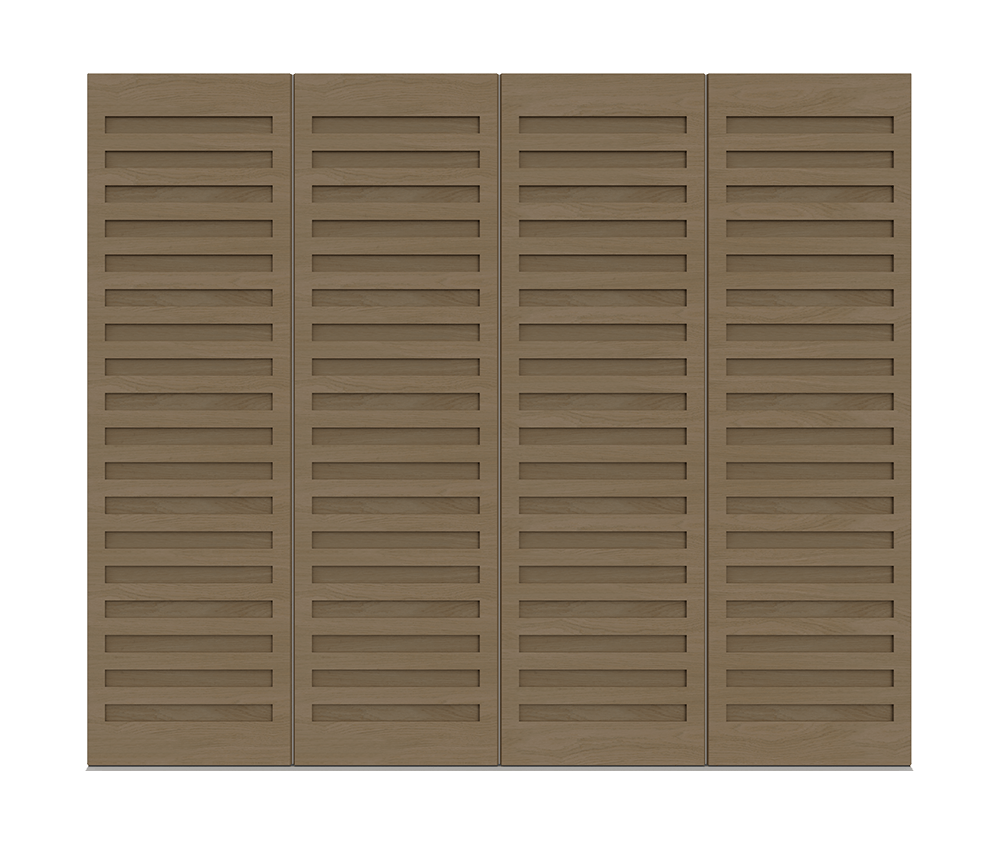 Creating consistency
We know a matching aesthetic makes a bold statement while elevating kerb appeal, which is why we supply matching front and garage doors for almost any design.
See door
Why Deuren is technically superior
Our front doors are made to measure. Our expert craftsmen ensure the highest quality product comes out of our UK factory so that you know they will slot in perfectly at your home. Deuren contemporary front doors couple ease of use with outstanding design.
Engineered timber for longevity
Entrance doors must be capable of withstanding severe temperature and humidity differentials between the inside and outside of the door leaf. Deuren doors are rigorously tested to avoid warping, shrinking or expanding over time.
A seamless, matching aesthetic
Our internal doors, frames and architraves are each made from the same batch of timber from the same tree, resulting in a beautifully consistent finish. Plus, you can choose any paint hue for each side of the door to ensure it perfectly matches the room it faces.
Exceptional, innovative hardware is standard with every Deuren door. Hinges disappear completely out of view when the door is closed. Handles are so much more than a 'finishing touch', our bar, lever or inset handles leave a lasting impression on visitors.
State-of-the-art technology
Deuren doors can be made to be compatible with home automation systems for easy and convenient access and the highest levels of security. Fingerprint or keypad locking systems are available on many of our designs.  
Highly secure to meet standards
Deuren doors are built to the European equivalent of the PAS 24 enhanced security standard and adhere to classification RC2 and RC3. The whole door – panel, frame and lock – is tested to the classification, providing peace of mind of fully compliant, highest-security doors.
Design-to-installation service
Deuren's comprehensive service begins with initially immersing ourselves in your vision, before constructing the design and surveying measurements. We'll then manufacture your doors and can arrange for mess-free installation at your property.
Seeing is believing
Our UK manufactured front door features speak for themselves. From high security standards to premium finishes, we offer a truly bespoke service tailored specifically to you and your project.
FAQs
Can your doors be made to measure?
Yes. All of our doors are made-to-measure to suit your specific requirements.
Can you manufacture bespoke door designs?
Yes. All Deuren entrance doors are handmade individually and if your bespoke design falls within our manufacturing capabilities, we'll work with you to make your dream a reality. 
Are your doors made in the UK?
Of course. Deuren are proud members of the Made-in-Britain scheme.
Do you offer matching garage doors?
Yes. If your garage doors and entrance door are seen together, it's a great idea to match their design and finish. Find out more.
What are the maximum dimensions of Deuren front doors?
The maximum size for the door leaf is 2600mm (Height) and 1150mm (Width).
Can I have a door with a window at the side or the top?
Yes. We offer made-to-measure side windows (side-glazed laterals) and top windows (transoms) for each of our entrance door designs.
What U-Value are they?
Our front doors have a U-Value of 0.75 (W/m2K).
Do I have to supply the measurements?
In order to calculate a price, we need a rough idea of dimensions. When you decide to proceed, we will visit your site and carry out a detailed survey to confirm measurements.
Can the inside of my entrance door match my Deuren internal doors?
Absolutely. The inside of our entrance doors can be a different design or finish to match internal doors.
Do you offer an installation service?
Yes. You can choose self-installation or we can take care of it for an additional fee.
Wood & Finishes
Our bespoke doors can be manufactured in a wide variety of woods and finishes.Contact our team for advice on which option would best meet the requirements of your project.
Single hinged door shown for reference only.
Choose Woods & Finishes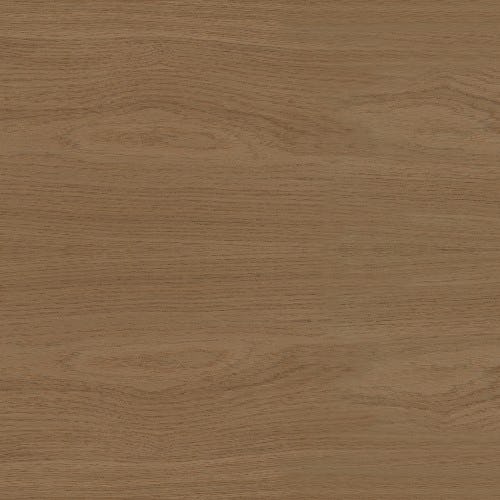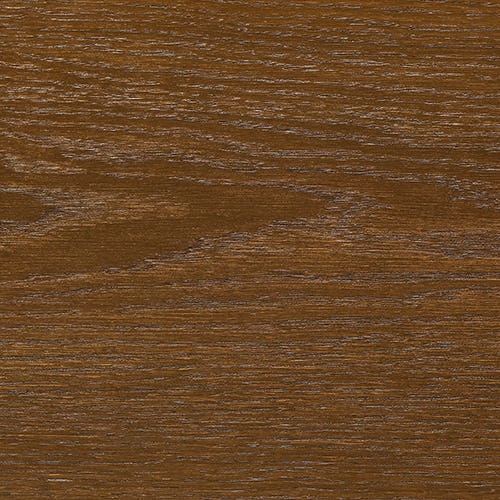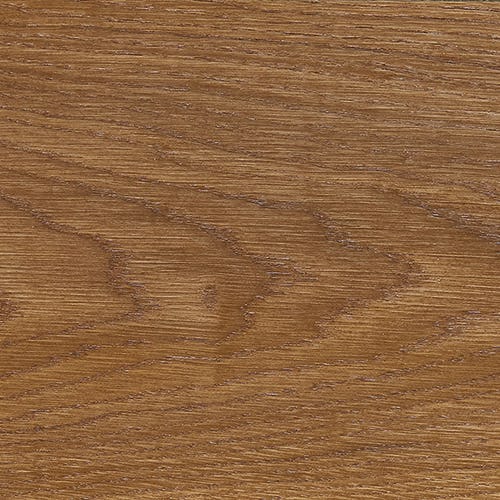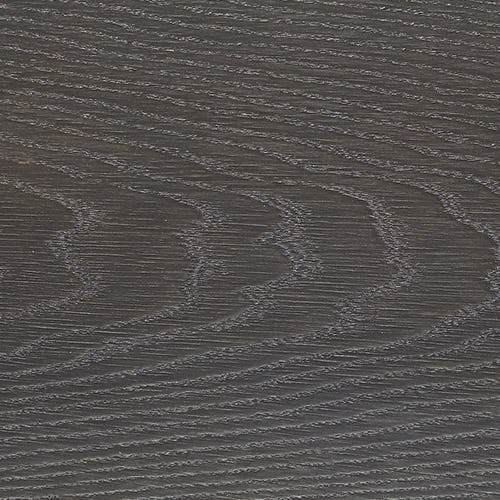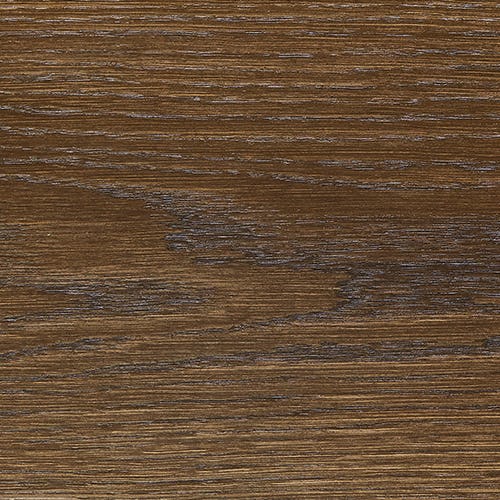 Selected:
Natural oak
We utilise our 25 years' experience in the industry, as well as traditional and modern techniques.
Configurations
Your door, your configuration. Como  has 4 different door configurations. Contact our team for expert advice on which configurations will best meet the needs of your home.
See all configurations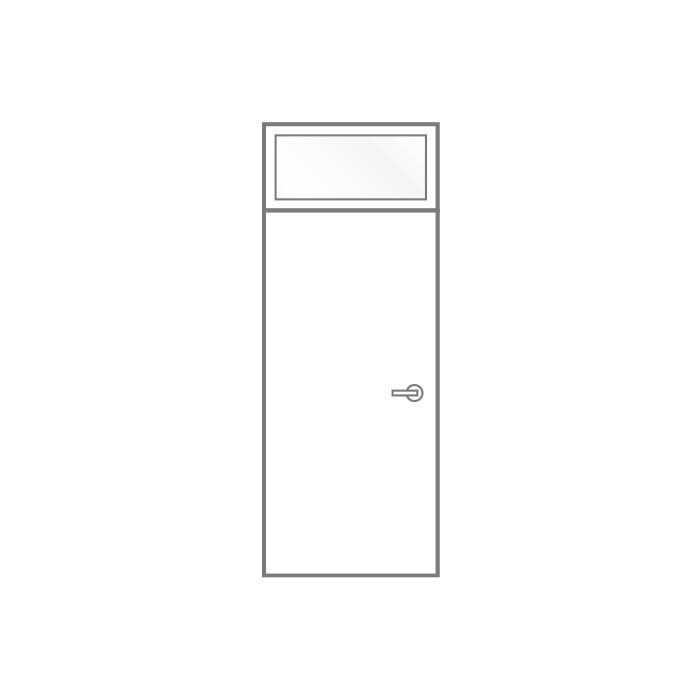 Single with overhead transom
This single leaf hinged door opens inward or outward and benefits from a glazed transom above the frame.
Find out more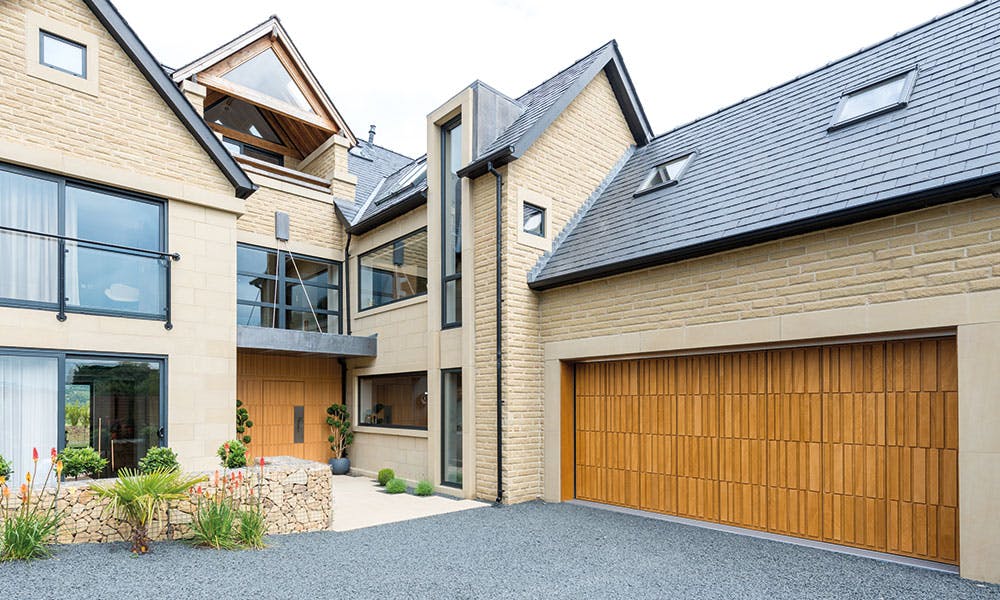 Seamless Matching
You can purchase your internal, front and garage doors from Deuren. Ensuring not only that everything matches and is consistent from the outside in, but also that all your entranceways will be finished with the same high-standards.
front door - Como 
Price starting from
£5700
Find out more
Configurations
Specifications
Woods & Colours
Close
Specification
Maximum Size
2600 (Max Width) x 3000 (Max Height)
Max dimensions depend on chosen configuration for your doors.
SOLID TIMBER
We only use the finest-grade, solid-engineered hardwood & materials to create strong, durable doors.
GLAZING OPTIONS
You can choose to add beautiful glazed panels to the door leaf or around the frame.
SOFT CLOSE
Highly recommended for large doors, soft closers can be fitted to increase life-span and reduce noise.
HIGH SECURITY
Modern security measures such as fingerprint recognition, keypads and motorised locking.
DROP-DOWN BOTTOM SEAL
5MM threshold is a standard feature on all our front doors.
BESPOKE DESIGNS
Any of our standard designs can be altered to suit your taste and a completely bespoke design may be possible (within technical limits).
Get in touch
Close
Woods & Colours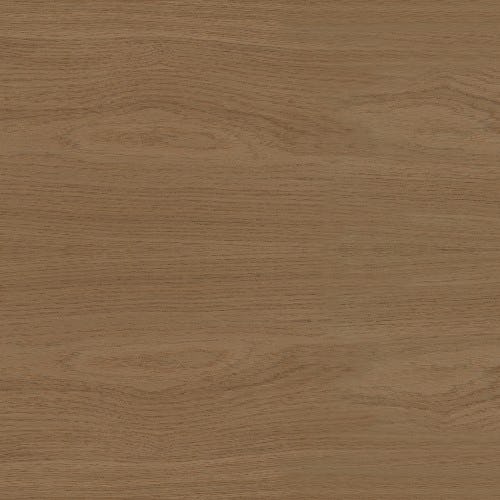 Natural oak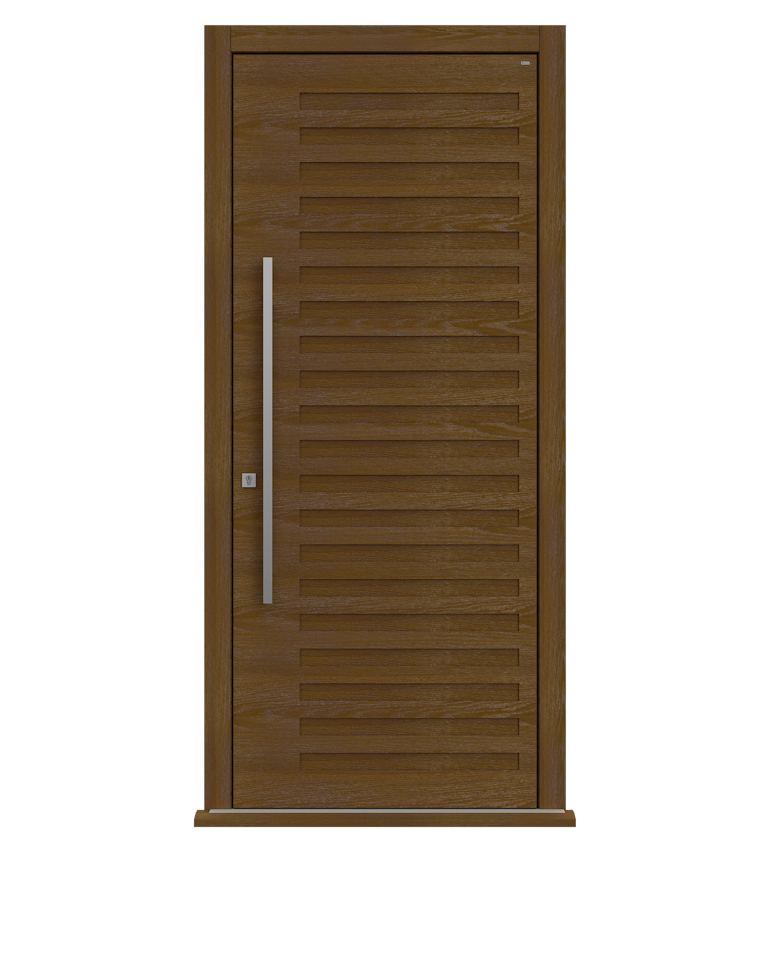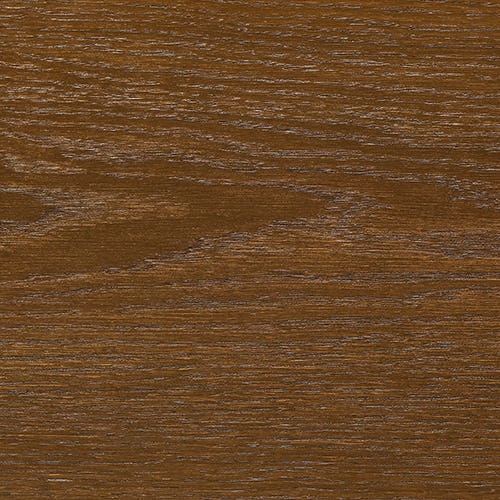 Dark oak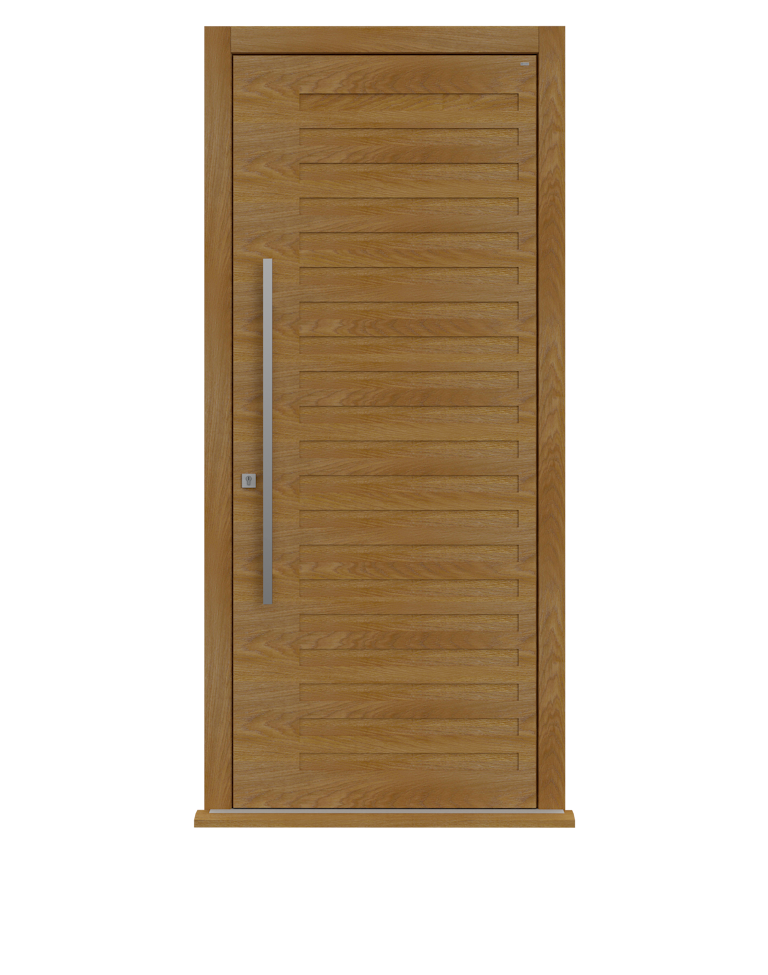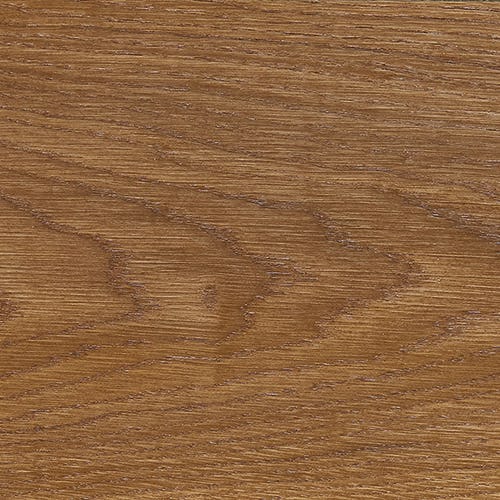 Honey oak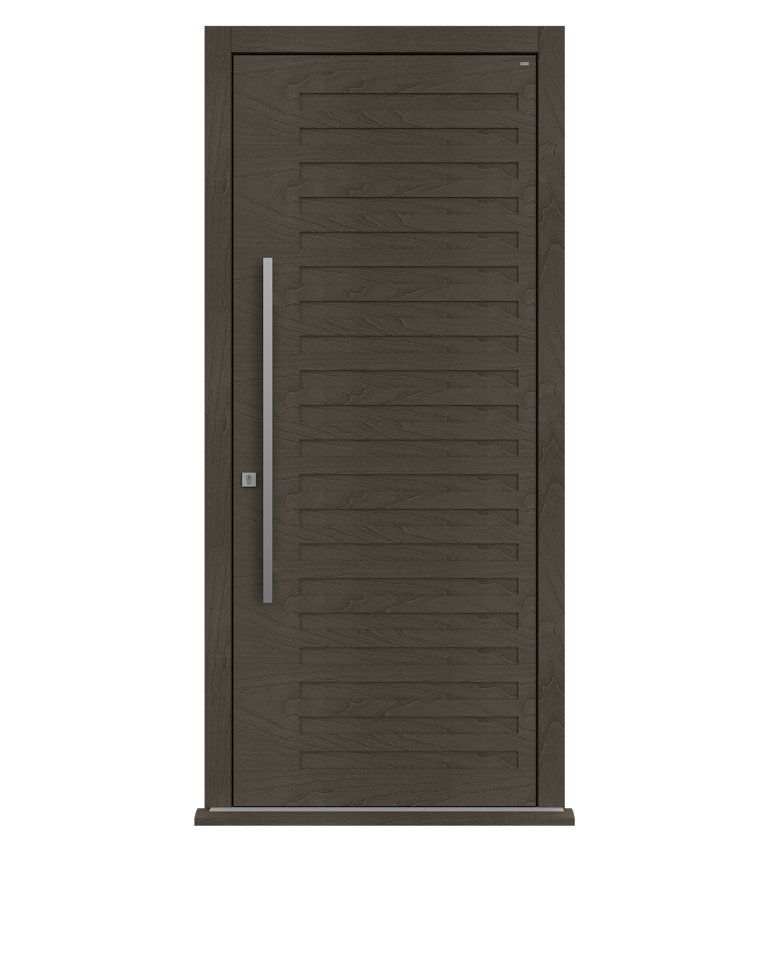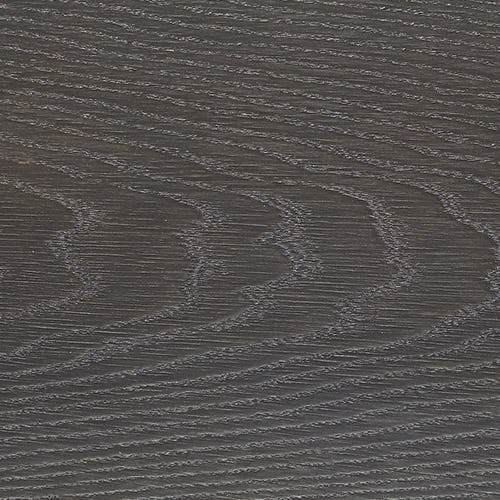 Peco grigio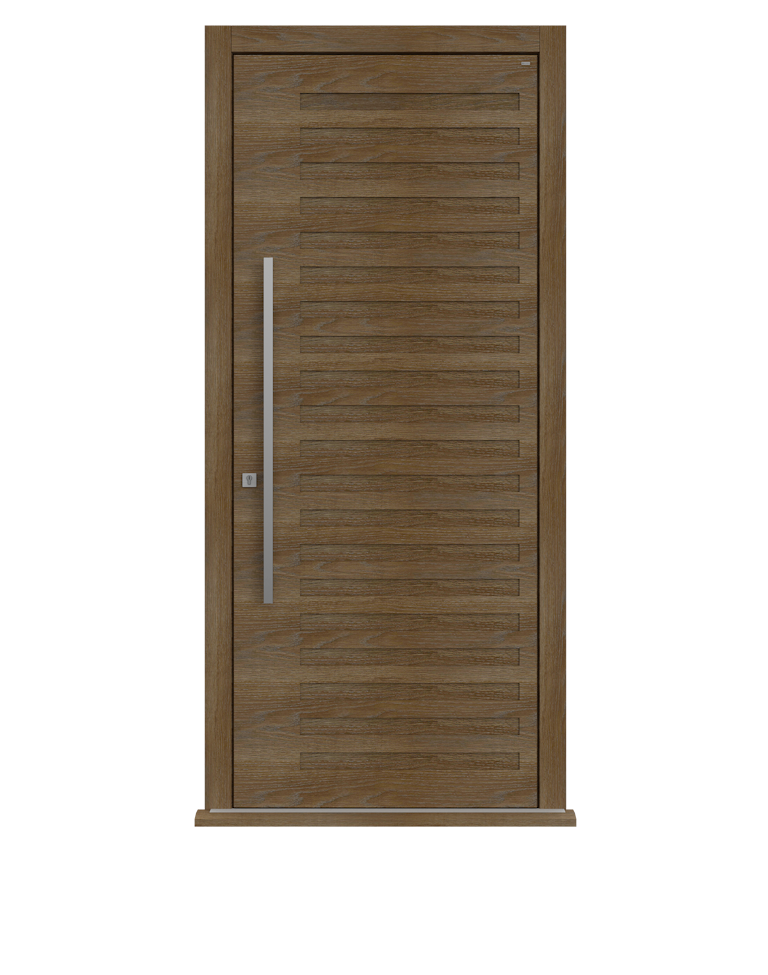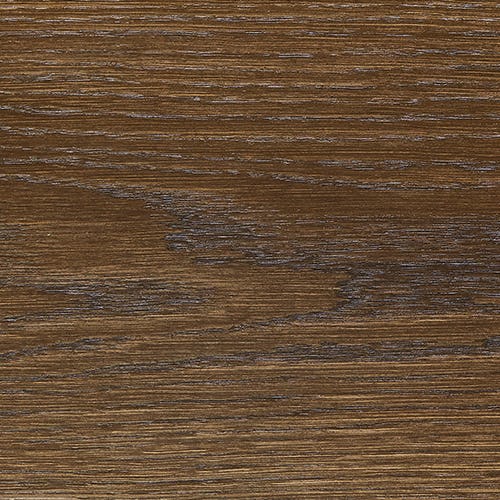 Walnut stained oak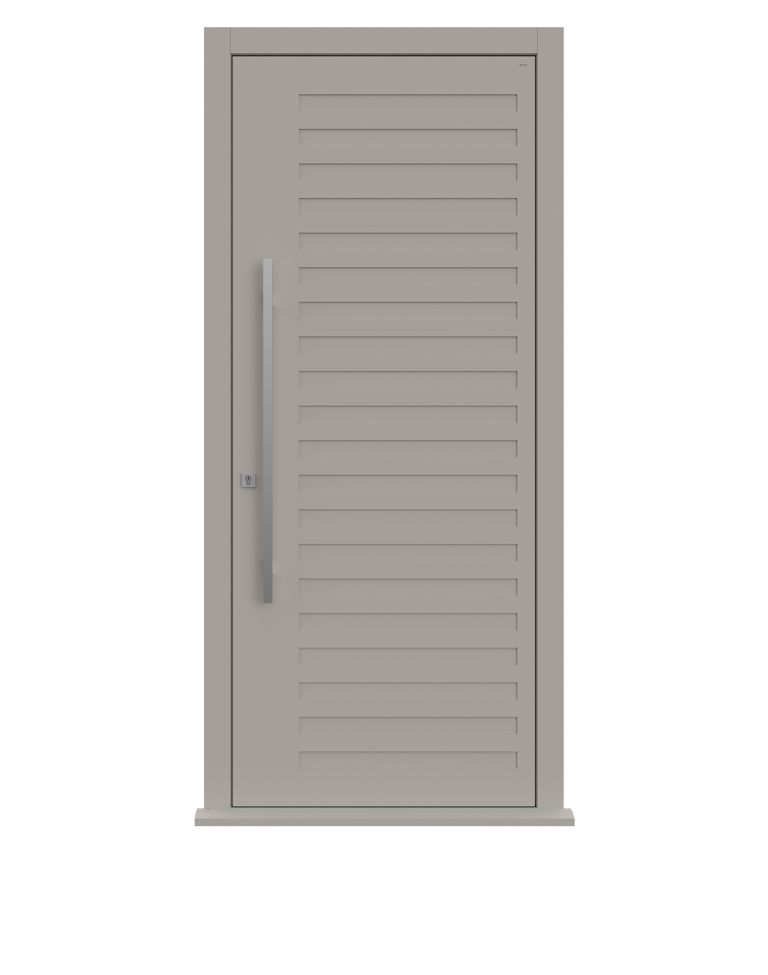 Elephants Breath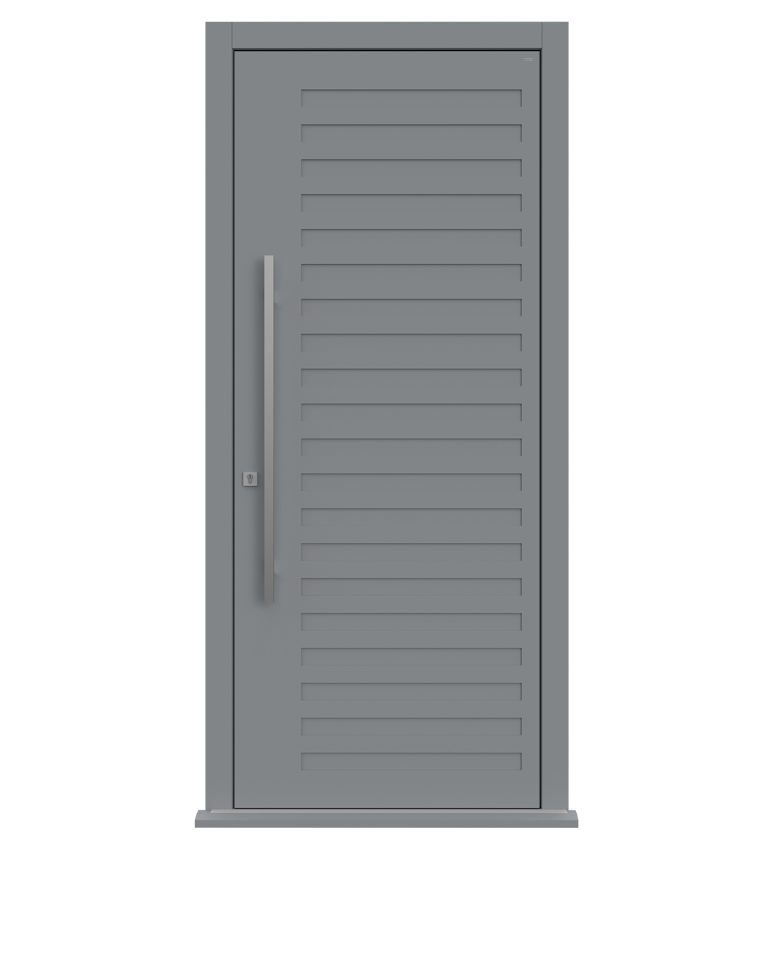 Plummet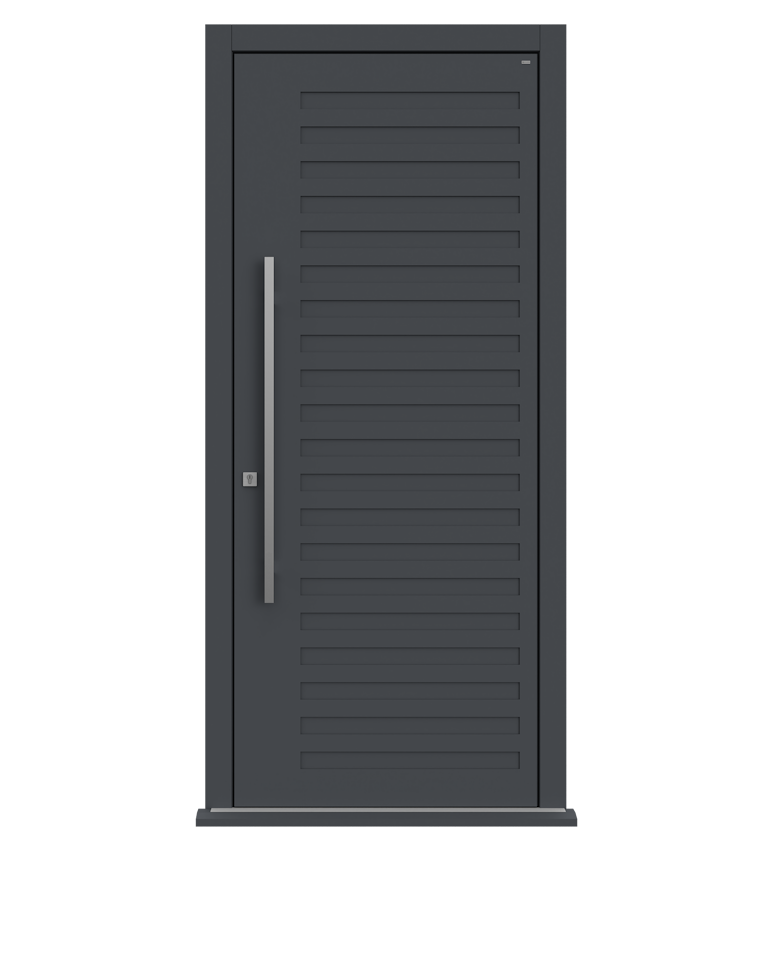 Railings
Give a personal touch and unique solution to your internal doors with our various glazing options and glass finishes. Doors can have be glazed transom or glazed lateral where a hardwood frame and panes of glass are fitted either top or sides of the doors. An elegant finish to any door.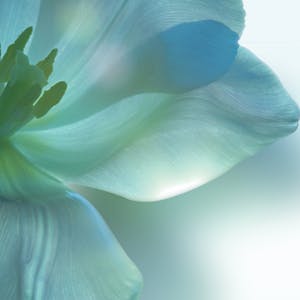 FLAT REFLECTIVE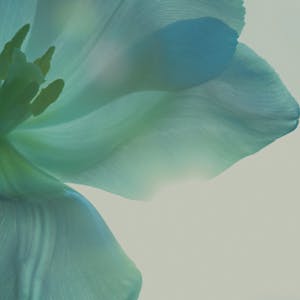 TRANS BRONZE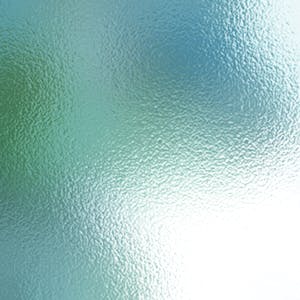 EMBOSS CLEAR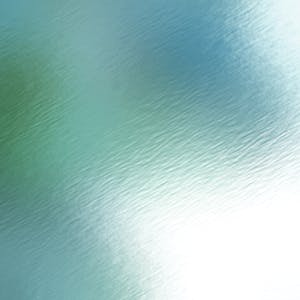 CINCILLA WHITE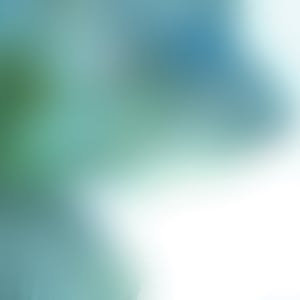 SATIN WHITE
See all woods & colours