front door
Pichola VS
Configurations
Specifications
Woods & Finishes
Our Pichola VS front door incorporates evenly spaced vertical grooves with a stainless-steel plate to offer a simple yet elegant entrance to any home. This strikingly minimalist style is perfect for contemporary exteriors and complements a number of urban settings.
Download a brochure
Request a quote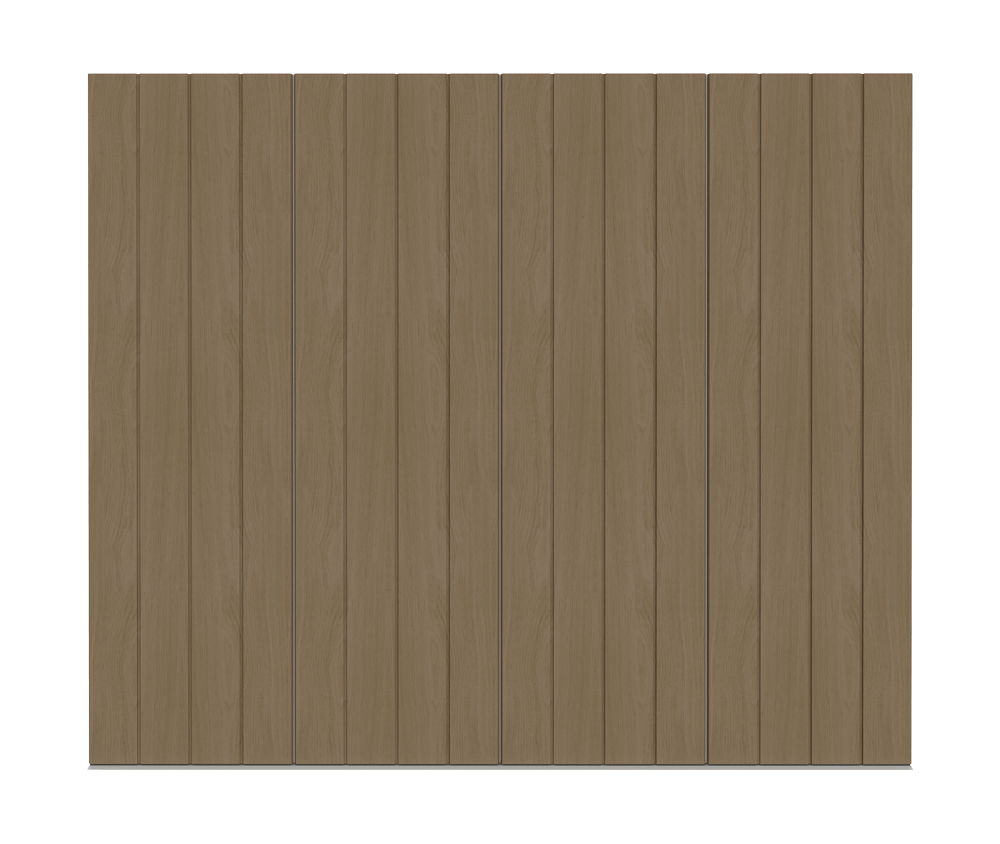 Creating consistency
We know a matching aesthetic makes a bold statement while elevating kerb appeal, which is why we supply matching front and garage doors for almost any design.
See door
Why Deuren is technically superior
Our front doors are made to measure. Our expert craftsmen ensure the highest quality product comes out of our UK factory so that you know they will slot in perfectly at your home. Deuren contemporary front doors couple ease of use with outstanding design.
Engineered timber for longevity
Entrance doors must be capable of withstanding severe temperature and humidity differentials between the inside and outside of the door leaf. Deuren doors are rigorously tested to avoid warping, shrinking or expanding over time.
A seamless, matching aesthetic
Our internal doors, frames and architraves are each made from the same batch of timber from the same tree, resulting in a beautifully consistent finish. Plus, you can choose any paint hue for each side of the door to ensure it perfectly matches the room it faces.
Exceptional, innovative hardware is standard with every Deuren door. Hinges disappear completely out of view when the door is closed. Handles are so much more than a 'finishing touch', our bar, lever or inset handles leave a lasting impression on visitors.
State-of-the-art technology
Deuren doors can be made to be compatible with home automation systems for easy and convenient access and the highest levels of security. Fingerprint or keypad locking systems are available on many of our designs.  
Highly secure to meet standards
Deuren doors are built to the European equivalent of the PAS 24 enhanced security standard and adhere to classification RC2 and RC3. The whole door – panel, frame and lock – is tested to the classification, providing peace of mind of fully compliant, highest-security doors.
Design-to-installation service
Deuren's comprehensive service begins with initially immersing ourselves in your vision, before constructing the design and surveying measurements. We'll then manufacture your doors and can arrange for mess-free installation at your property.
Seeing is believing
Our UK manufactured front door features speak for themselves. From high security standards to premium finishes, we offer a truly bespoke service tailored specifically to you and your project.
FAQs
Can your doors be made to measure?
Yes. All of our doors are made-to-measure to suit your specific requirements.
Can you manufacture bespoke door designs?
Yes. All Deuren entrance doors are handmade individually and if your bespoke design falls within our manufacturing capabilities, we'll work with you to make your dream a reality. 
Are your doors made in the UK?
Of course. Deuren are proud members of the Made-in-Britain scheme.
Do you offer matching garage doors?
Yes. If your garage doors and entrance door are seen together, it's a great idea to match their design and finish. Find out more.
What are the maximum dimensions of Deuren front doors?
The maximum size for the door leaf is 2600mm (Height) and 1150mm (Width).
Can I have a door with a window at the side or the top?
Yes. We offer made-to-measure side windows (side-glazed laterals) and top windows (transoms) for each of our entrance door designs.
What U-Value are they?
Our front doors have a U-Value of 0.75 (W/m2K).
Do I have to supply the measurements?