10 Aug 2021 -
Bespoke doors: a glossary
Terminology can be tricky. Whether you're a homeowner, interior designer or self-builder, the ever-growing glossary of industry terms can be a difficult list to keep up with. We've gathered some of the most common phrases and words used in the door manufacturing process. Hopefully, this will allow you to better understand what we're talking about, and what you're looking for, so you can concentrate on making your dream and vision come true.
Angled-head doors
A type of door that is manufactured and shaped to fit a sloping ceiling, making easy work of tricky or small spaces such as attics and storage cupboards.
Bespoke doors
This means that every door is made to measure specifically for each client, ensuring perfect and unique designs, dimensions and functionality.
Bi-folding internal doors
These doors are comprised of multiple hinged panels that slide along a track and fold upon opening – perfect for dramatically unveiling an expansive space.
Flexible seal
Our doors feature a flexible seal, stopping the door from slamming against the frame and helping to avoid rattling. It also provides more effective sound proofing by eliminating gaps between the door and frame.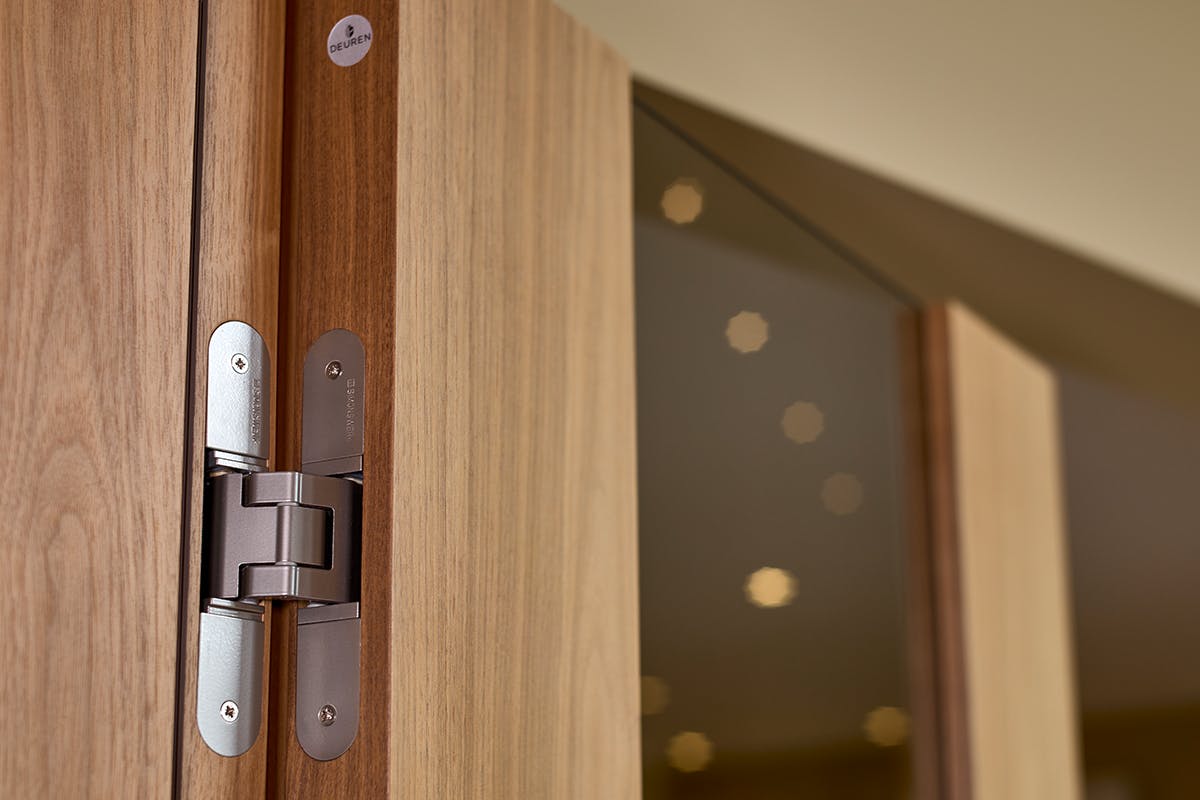 Hidden hinges
This clean and stylish feature of our doors means that the hinges are placed inside the frame and are only visible when the door is fully opened. Another incredible benefit of this feature is that the door can be easily adjusted inside the frame.
Overhead sectional garage door
These doors run upwards along a track inside your garage, flawlessly rising when opened and eliminating the need for space either side of the door.
Matching door frame
This is where the same timber is used or the door, frame and architraves, resulting in a perfect marriage of style and function.
Magnetic door catch
Our door catch is precisely routed in our factory and eliminates the need for a strike plate on the frame, promising a perfect fit and smooth close.
Pivot doors
This type of door swings on a pivot as opposed to being hinged at the side, allowing it to open both ways and fit seamlessly into the wall without exposing any working parts.
Pocket doors
Rather than opening into a room, a pocket door slides sideways into the adjacent walls, disappearing entirely when fully opened.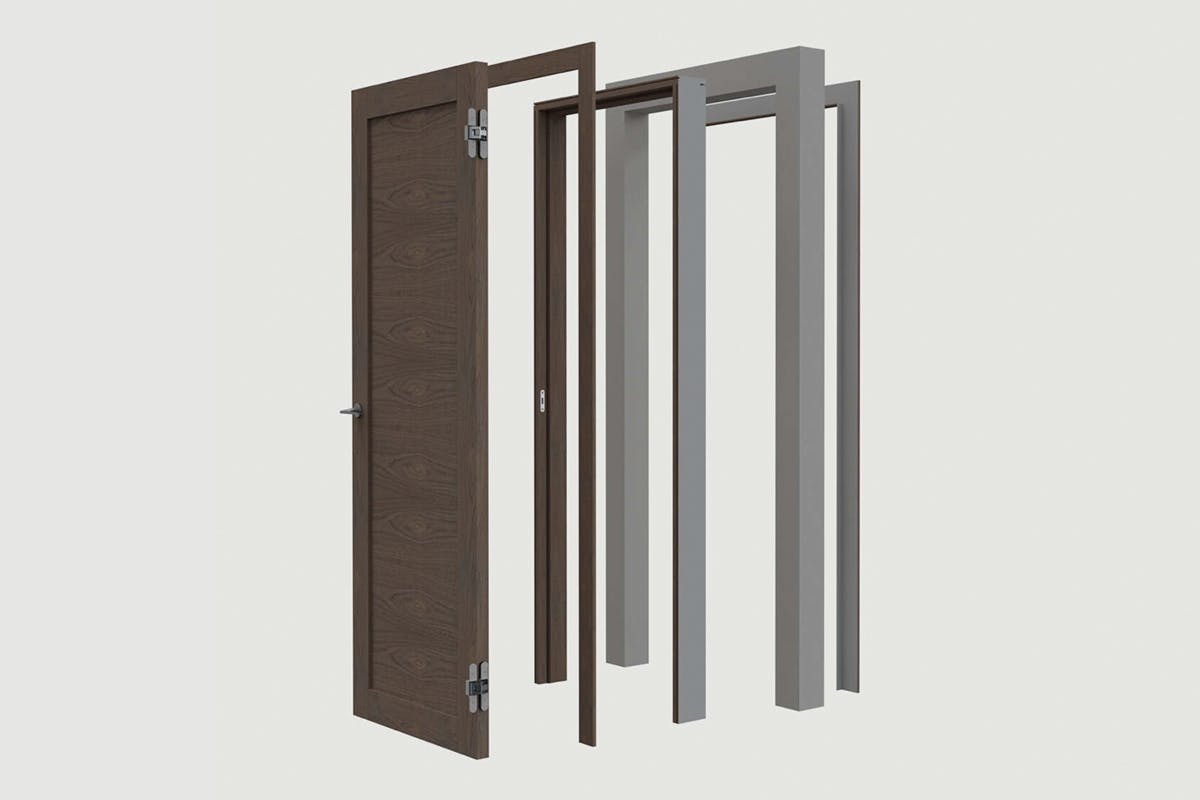 Pre-hung door sets
This is when the door and frame have been pre-attached in our specialist factory, ensuring their look and function are absolutely flawless. They are then detached and transported onsite where they can be placed perfectly into your build. Our internal door sets are designed and manufactured specifically for your project, which makes achieving the perfect fit one of our top priorities.
Routed latch keep
Our latch keeps are precisely routed in our factory to ensure a flawless fit and faultless operation with every open.
Side sectional garage door
These doors run sideways along a track into your garage, sitting neatly against the wall and eliminating the need for space when opening or closing. From a design point of view, this also results in a higher – less claustrophobic – garage ceiling, allowing you to enjoy the space more freely and utilise it in many creative ways.
Sliding internal doors
These doors are made of a panel which slides back and forth along a track, allowing you to divide spaces.
It can be difficult keeping track of the terminology of door manufacturing. Hopefully, this glossary will help you find what you're looking for and realise your dream project.
For more information or advice on finding the perfect bespoke door set for your build, don't hesitate to get in touch today. Alternatively, if you'd like to see and feel the unrivalled quality of our doors, book a showroom visit so you can have peace of mind that you're getting the best of the best.